Gentles - '27 Watt' is out, released, cut to cure in the sun.

If you wanted to have a look you could click on 'Poems' - link to the left.

The winning poems from the latest Poetry Society competition make interesting reading - they are printed at The Poetry Society Website


---

Good fellow poets!

How do you like my latest dream poem - 'Broken Eye'? It is all about the last few minutes of my walk to work in the morning when the sun is rising and exhibits all those bloody colours.

Nice spring days are ripe for poems, so I shall be busy soon, I hope the pen and key can keep up with me!

Yours,

Alex
16/02/2006
---
Broken Eye

Did you see the sun this morning?
it was a blood clot on the horizon -
it really was watery like that, humanising the sky

The morning came on and pinked it up
cooling the effect to a drill-bitten
hole in the pale blue plaster wall

I picked a daisy and pricked it with a pin
sticking it onto my own cool Saul -
bleeding a little ink it made a human sound

The morning was over and it wilted down
as a fairy to an aged child, but there was still a
little ghost there - did you see?



---
You

Only only only only

Be a great cream|monster|design

I am over ovary revelry

You loon dicknose

Laars, dididit didit didididah didah

Observational bore

I want your great organ

Go, on - oblige me

Hold it like you mean it

Glass tit

Fast sucker

C O R K ! . . .

man manageable man

manageable man man



---

Todays poem happened at 5am after a party - everyone asleep - I wrote it in the darkness and had to decypher the scrawl in the morning.

W h a t i s t h e a n s w e r ?
W h a t i s t h e a n s w e r ?

Boy

W h a t i s t h e a n s w e r ?
W h a t i s t h e a n s w e r ?

Girl

W h a t i s t h e a n s w e r ?
W h a t i s t h e a n s w e r ?
W h a t i s t h e a n s w e r ?
W h a t i s t h e a n s w e r ?

No

What is the answer?


(A deep breath and she has entered)



---

Tomato

Like a flare
The Quiet boys,
Being / as the cows come home
endure the sun on their backs
Caked in mud from a salad field
of war
the dear tomato moor
Quiet boys, letting the sun down
and up -

Never never! I let her! I Let her in!
I let her rowels tear my bowels!

Don't admit to that old blunder.
Neither glass stain nor the pearl
are worth the feeling inside that


Girl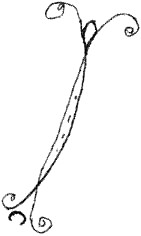 ---

A simple protest song I wrote some months ago, for poor Tony who has made such a muddle of things here and elsewhere. Chords are shown above the first verse and follow much the same pattern throughout.

Am
Tony Blair
Gsus2
If you were there
D5
Would there be
A
So many people dying?

There is a phrase
That we all need to think about
Violence begets violence
& Love begets love

There is no praise
For a violent solution to problems these days
The leader that the people adore
Is the one who doesn't lead them to war

Tony Blair
If you were there
Would there be
So many people dying?

Why not try
To eradicate the evil you see
By leaving your high tower
And sharing alms with your fighters

Don't be shy
Like all people who see evil
Drink from the wells of those who cry
And only then see eye to eye

Tony Blair
Since you weren't there
We have
So many people dying



---

I Have been working on a new poem " Yes" which is causing me a spot of bother, becoming a gory mess it is (see working entry below). Wanted to mirror something about a common feeling of a person somewhere, not sure how best to go about it.

Have deleted verse two of Turiya which I had been reworking but could not quite encourage to settle into place - so snip snip!

Drinking deeply from a green tea infusion.

I also wanted to make a link to the 9 Commentaries which are blazing their way across China at the moment, like a bitter and liberating wind.


---


[A poem for the new millennia, day ]

Finally going over the content of suburbia
I uncover a flicker
under the drain-pipe-man-hole;
an eye, largely unnoticed by the media,
and the thing that lay under
brang breathing to a ling,
opened up the world
To me ! - as an unholy thing.

We like breezes (winds of change)
and the train, window open,
brings us no pain
but the brotherhood
of pain that led me to its membership,
of that I felt uneasy, remembered
that there was debauchery before we came out
and how salt was rubbed into our scaleless luck

Just a bream is oil
I am divided from you, by
a green line.
Leaning on one, the other flipped and struck me
and you were that emu, needling for a rib-eye
(by which I mean, the Chinese Commmunist Party)
turning out the manhole what blunk,
fever was seen just rising from behind its cover.
An' I am become today
a new newspaper man all over



---

Happy rain splashing the trees!
Unhappy pigeon looking like a squashed truck

Trafalgar's mirrored floor wants to be the sky
Glued to the back of a duck


31-10-2005

---
Dear friends,

Yes, I have become fish-bleu. The inspiration for this is Dr Seuss's 'One Fish Two Fish Red Fish Blue Fish' - that and being pisces, having a swimmy personality, needing to obscure my real identity behind that of an imaginary (french) sea creature. . who knows why else?

Today I am a fish, tomorrow I may be someone completely different.

Fish bleu is still a swaddling and cannot really speak for himself so I asked a passing abalone to say a word:

"Piercing the skin, we discover that blood which seemed blue becomes red. I undermasticated this germ of reason and have now by almost-accident created a widsom baby who is realer than my own reality - so becomes, like children everywhere tomorrow and today, both my flowering and my undoing."

That germ, mentioned just now, is really the whole part of all that follows. As you can see, the water is balmy so do hop in - like you I am yet a pondering pond-ling!


---

Good .

I think I would like to open this site with the following short verse:

I am a poet
But I haven't got a poem -
My empty words fall on deaf ears
And I am struck dumb by the echoplex


Alex
18/10/2005
---