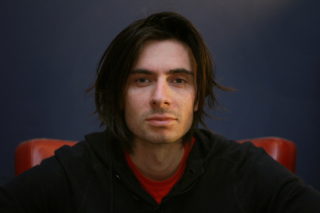 Hello, this is me.
I have written poetry over the last 20+ years and published three collections: Poison Bomb (2011), Curlicues (which is a collection of poems from earlier unpublished pamphlets and notebooks), and Bleeding Nose Poems (2017).  My work has appeared in The Cartier Street Review and Venereal Kittens, but mostly it is published online, as part of this blog, or on my other blog, Wardrobe in the Cupboard.
I also write songs, as "Muletonic",  there is a soundcloud page of unfinished demos and tracks I'm working on.
In the noughties I created and now continue to maintain this website 'forkword', although I can't really agree with everything I have thought up and written here over the years. But please enjoy.
A.J. May 2019