Collected Works, Ken Taylor and general Happenings
My holiday readings are scattered about, and it's hard not to be distracted with the goings on in GENIUSVILLE (which stupidity threatens to engulf us all), but one of the more gentle amusements has been cruising thru the pages of Kris Hemensley's blog 'Collected works' namesake of the precious bookshop/hive/dive at Melbourne's core, which I always visit when I am (alas, only occasionally) there, and whose meanderings took me this time to again think on Ken Taylor. I bought Ken's collection At Valentines when I was in Kris' shop a couple of years back, again this was after I had been reading his blog; after  Ken died, not too many years ago. Ken lost his home and everything in the Ash Wednesday fires, and as bushfires rage all about my own property nearly every year, i fear my own things will take that path too easily (the garden and paddocks here are a wilderness of burnable things in January-March):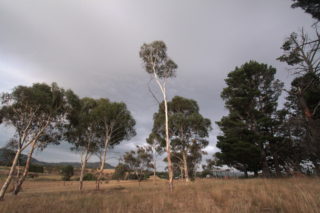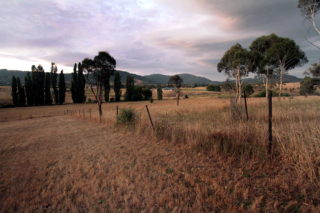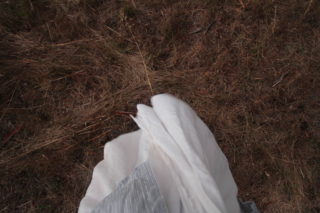 Reading about the circles around that scene, i come across a fragrant description of a happening at Mimosa rocks (a national park with campsites, on the coast somewhat nearby to me here), in an item of correspondence from Alexandra Seddon, orig. published in the HEART issue of H/EAR magazine, #5, Summer 1983/4, now on Kris' blog, which relates how the poems were read all night long out on the rocky island, cut off by the high tide.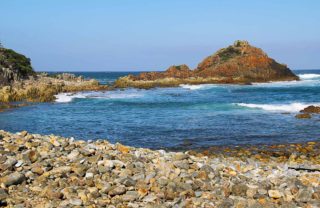 Reading about this excites me and puts me in a mood to find those who were there and regather everyone still alive to recreate the event at the Aragunnu rocks one night (pictured – and isn't the name similar to Arunagiri – aka Arunachala "red mountain" in Sanskrit – abode of saints in distant Tamil Nadu)—it appeals to all my instincts to magic and the aura of Places mixd with the raw expression of poems.  For some time i have thought about holding a similar thing, nearer to home, a poem reading whilst doing a meditative walk down the Burra Creek (that very slow walk like at Zen retreats).
I have Andrew Galan's new collection For all the Veronicas (The Dog Who Staid) which won the ACT writing and publishing awards.  Reading these poems, i notice a twisty relationship to language, a complexity, a tendency to list, a liking for sciency things, and i enjoy such wordplay as:
Don't dance me
on and on
dance me
on an ion engine
[…]
against the torsion
dance me
(from The Different Future of Leonard Cohen)
Contacting Andrew thru twitter i met him at BADSLAMNOBISCUIT which i had, to be honest, avoided slightly till now as the slam scene isn't really my biscuit.  Also—children factors—so even now writing this blog post, even during the allotted Sunday afternoon free hour of the week, i have to break to play 'shop', arbitrate tense situations, suddenly cook dinner, etc. And they are so lovely and entertaining. But going out is rare. So being actually there, i read, and was going to read something heavy, but nearly everyone else was, and getting the last slot to lift the mood i decided to give them 'poet is the poor artist' — which was about the only lighthearted thing of length i had with me in Curlicues, and it made me think that i need to create some more 'poems for all occasions' like that one.
Anyway i will have to go again as, being said poor artist on the night, I still owe Andrew $5 for his book.