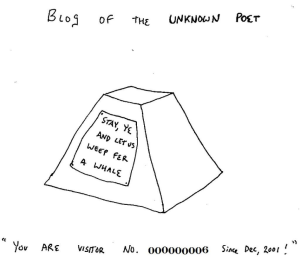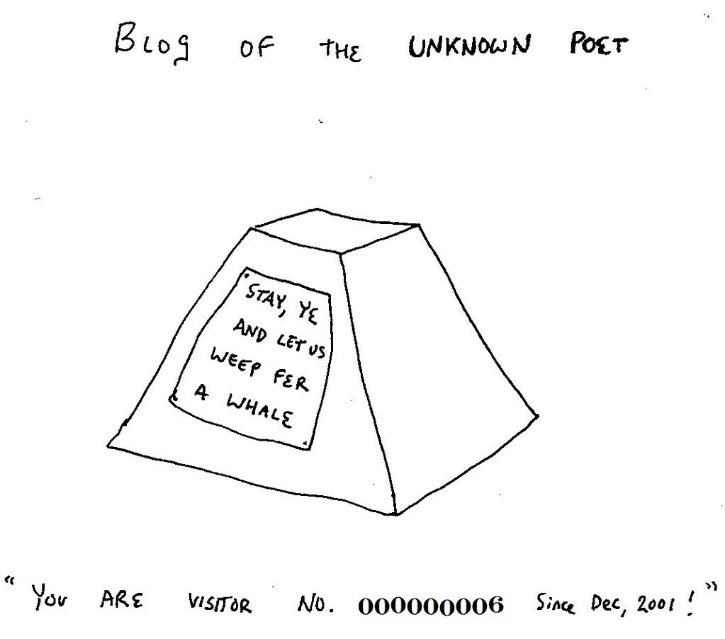 it's ten years since i started this site. I'd made websites before, but ten years ago i started a poetry website, and then took it down and destroyed all the poems a few weeks later. Eventually I got it going again and tried a few concepts, uncompromising-poet.co.uk, accidentals.org, i-am-not-the-body.com and forkword.com before settling into what is now the wordpress powered Pλόsm.
In this time I've designed several experimental java poems, beginning with an 'infinite poem', through the unique poem compressor to logos (still a work in progress) – the poem to contain all other poems (a bit like Borges library of babel).
I've also self published six books or chapbooks/pamphlets of poems;
27 Watt
London10
Rhymes for a Mood
Accidentals
Thief UCK
Poison Bomb
There is also a collected works "Curlicues" which is in progress.
All of these books are released into the public domain in accordance with the ethos of this site.
I've also had a few open mic readings, caught a poetry train to Sydney, hung out with an old Beat poet in London, got published on one(1) website (venereal kittens, thanks matina!), posted occasionally in a few poetry forums, and attracted over 42 thousand comments just in the last year about shoes and bags. Real traffic has only been a steady dribble of about two to five hits a day, some of which are me, and i have had just one comment which i could be sure was not spam.
Such is the lot of the unknown internet poet. I feel a solidarity with all those other internet authors plugging away out there. Shoutout to Pantaloons. I'm not sure what is next, i have felt a subtle change in me ever since writing brain crack. I am going to buy a guitar and write songs and study fossil fish for the next few years. Let me know if you'd like me to come back.
Alaric Jones aka Alex watt, Poetaster
Update: the lovely Joy Leftow has been in touch with promises of publication, so perhaps my laments above are a little improvident..